Meet the Mamas is a feature on our blog where we introduce you to some of the women we serve. Our goal is for you to hear their stories, see their faces, and get a better understanding of where they are coming from, the needs they face, and how we help. We are really excited for you to hear these stories.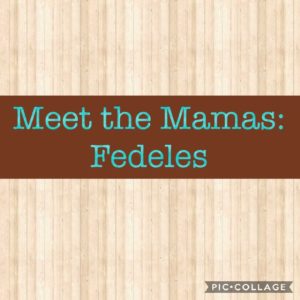 We met Fedeles in a remote village on a sugar plantation near Jinja. The scenery around this village is breathtaking, but life in this village is not easy. Many of the women in this area work long hours in the sugar plantation. Others struggle to garden and look after their family, while their husband's work in the sugar fields.
Fedeles is just 19 years old. She is a mother to two children, but only one is living.  She stoically told me how two years ago she found herself giving birth with no supplies and no medical help.  She is not sure what happened to her baby, but he was stillborn.  About a year later she got pregnant again. This time, she was able to get some prenatal care. She had a mama kit she received from our ministry, which allowed her to go to the local health center for delivery. She said it was so helpful to have the mama kit, and that she had a pretty easy delivery. Her sweet baby is now 5 months old.
The most striking and humbling part of my interview with Fedeles came when I asked her about what sorts of challenges she faces. She smiled and told me that she did not really have any problems right now. I must have looked surprised. She paused for a moment, and then she went on to say that the only problem she has is that sometimes she does not have enough food. She usually only eats the food from garden, so if there is a drought she will go hungry. I just stared at her blankly.
I often complain when there are too many food choices at a restaurant. I whine about the weather. I wish I had a newer car. So here I sat with Fedeles, a teenage mother mourning the loss of a child and struggling for food, and I stared at her blankly.  In my 10+ years of working in Uganda, I have many times been faced with my own selfishness, impatience, and materialism. I'm not sure why I felt the weight of her words so much on this day, but it felt like a slap to the face. This isn't to say that I do not have problems. I've faced challenges in my life. We all have. To me it was just a brutal reminder that I need to keep my priorities in check and not waste my energy whining and worrying over trivial things.
Now, I cannot say whether a mama kit would have created a different outcome with her first pregnancy, but I am so glad that this second time around she had one. It helped to ease her fears and anxiety. It gave her hope. So for that, Fedeles and I say thank you.