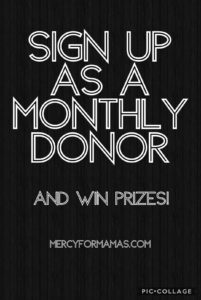 Did you know you can sign-up to be a monthly donor to Mercy for Mamas? Here are some reasons why this is a great option:
You can sign-up to be a monthly donor for any $$ amount. You can provide one mama kit a month ($7) or you can provide 10 (or more!) of them. It is completely up to you and your budget.
All money given through a monthly subscription goes directly toward funding mama kits. These donations purchase mama kits and pay to have them delivered throughout Uganda… that's it. All other overhead items come from a separate line item.
The donations are automatically drafted from your account each month on the same day through Paypal, which is one of the oldest and most trusted e-commerce platforms.
It takes just a couple of minutes to sign-up as a monthly donor. It is a painless process.
Your monthly donations insure that our work can continue on at a steady rate through out the year. We have a lot of supporters that love what we do and help us out at Mother's Day, but we'd love the extra support year round.
You can see where your donations are going. We may not be able to tell you the exact name of the woman you helped, but you can follow along on our website and social media to see the impact of your donations.
Good news! If you sign-up as a monthly donor this month, we'll give you a FREE GIFT! We want you to be able to show off your love and support for Mercy for Mamas. We have a free t-shirt or tumbler for each new monthly sponsor.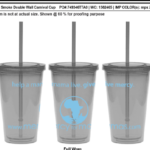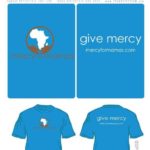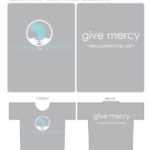 But wait, there is more! If you sign-up as a new donor (or if you are already a monthly donor) and you share about it on your social media and explain why you have chosen to give to us, you'll be entered to win a $20 Starbucks Gift Card. One winner will be chosen at random. You must tag Mercy for Mamas or send us a screenshot of your post to qualify. Contest ends on November 30th.